Semiconductor Equipment & Materials
Wafer Fabrication – Thin Film and Advanced Packaging Process
Wafer Processing Systems
• Fully automatic wafer backgrind, mounting and de-tape system for 300mm ultra-thin wafer
• Stand alone Mounter, Detaper, Laminator of BSP/LC Tape, DAF Tape, BG & Dry Film
• UV irradiation, Manual Tape mount, De-tape, OCR Barcode print
• Wafer Transfer System, Debonder, Warpage Adjuster for eWLB process
With an installation base of well over 900 systems in more than 50 countries, Heidelberg Instruments is a world leader in production of high-precision maskless lithography systems. Due to their flexibility, these systems are used in research, development and industrial applications for direct writing and photomask production by some of the most prestigious universities and industry leaders in the areas of MEMS, BioMEMS, nanotechnology, ASICS, TFT, plasma displays, micro optics, and many other related applications.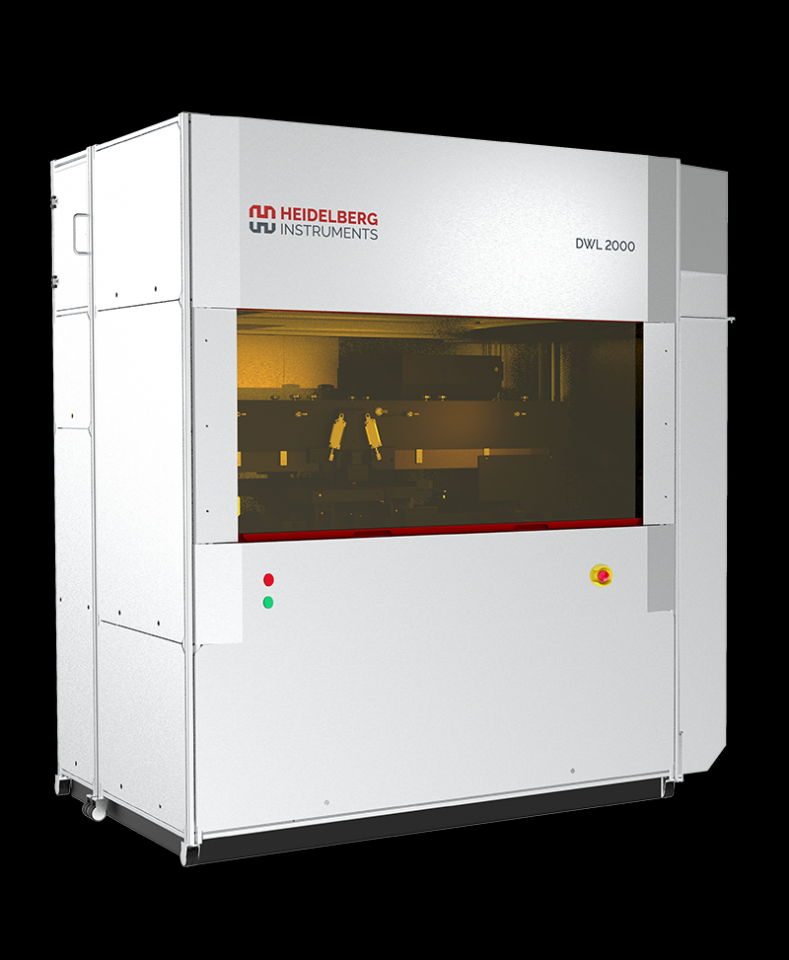 DWL 2000/4000
HIGH RESOLUTION PATTERN GENERATORS – DIRECT 2D AND 2.5D WRITING FOR LARGE AREAS

The DWL 2000 and 4000 laser lithography systems constitute fast, flexible high-resolution pattern generators, capable of the Professional performance level of Grayscale Lithography. The latter allows the creation of complex 2.5D structures in thick photoresist over large areas. Most common applications of the Grayscale exposure mode include the fabrication of wafer level optics used for telecommunication or illumination market segments; it is also used in display manufacturing, and in device fabrication in Biology and the Life Sciences.
In addition to Grayscale, the DWL series tools excel at binary 2D exposures, down to the highest resolution with a minimum feature size of 500 nm. With a write area of up to 400 mm x 400 mm and the optional automatic loading system, these systems provide the perfect solution if you require high-throughput patterning of masks and wafers in MEMS, BioMEMS, Micro Optics, ASICs, Micro Fluidics, Sensors, and CGHs.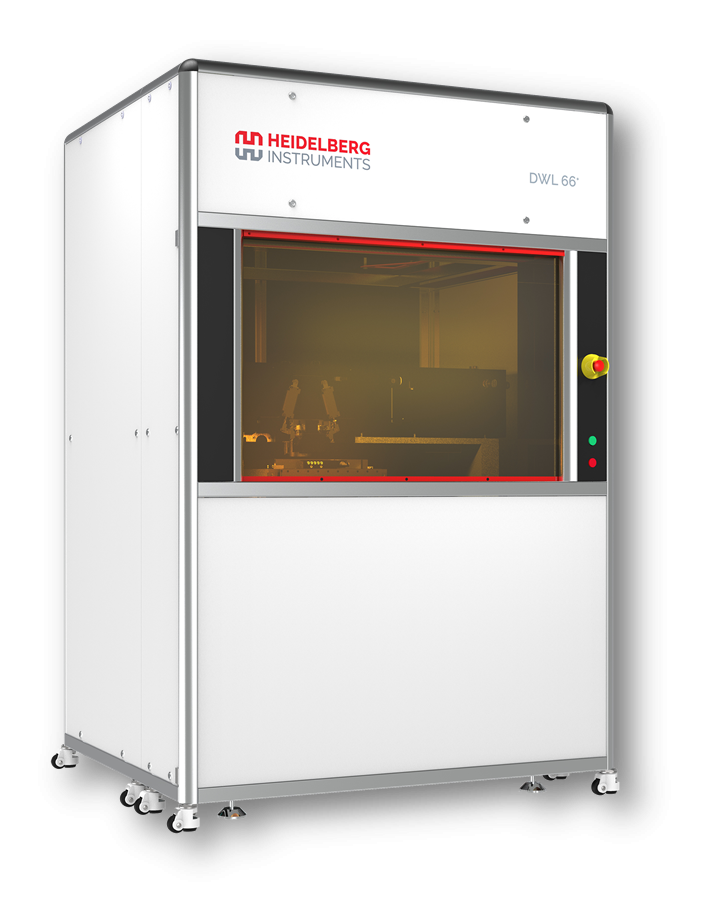 DWL 66+
THE ULTIMATE LITHOGRAPHY TOOL -
THE SPECIALIST FOR GRAYSCALE MODE

The DWL 66+ laser lithography system is an economical, high-resolution pattern generator for direct writing. The system features powerful options such as front- and backside alignment and a choice of 405 nm or 375 nm laser wavelength. Further advanced options include an absolute position calibration and an automatic loading system. A total of six different Write Modes are available, amongst them the High-Resolution Mode with a resolution of 300 nm. Notably, the DWL 66+ presents the ultimate performance in Grayscale exposure mode, from Standard to Professional levels: This versatile technique for the creation of complex 2.5D microstructures in thick layers of low-contrast positive photoresists is used for applications such as micro-lenses, DOEs, holograms (CGHs), and textured surfaces.
This highly flexible and customizable system can be specifically tailored to your application – the sophisticated capabilities of the DWL 66+ make it the essential lithography research tool in Life Science, Advanced Packaging, MEMS, Micro-Optics, Semiconductor and all other applications that require microstructures.
MLA300
THE MASKLESS ALIGNER FOR VOLUME PRODUCTION

The MLA300 is the industrial production version of the Maskless Aligner, which already has become a standard in Research & Development applications, rapid prototyping, and low-to mid-volume production. The MLA300 achieves high resolutions of 2 µm lines and spaces at the high throughput and high availability expected in production. It features full automation with wafer robot and load ports, and software specifically designed for the production environment to offer a simplified automated workflow.
μMLA
THE TABLE-TOP MASKLESS ALIGNER

The table-top system µMLA features our state-of-the-art maskless technology and is the perfect entry-level tool for Research & Development, in virtually all areas that require microstructures. Typical examples are Microfluidics, Micro Optics, Sensors, MEMS, and Material Science. The µMLA is flexible and customizable like no other table-top direct writing tool before and supports the use of millimeter-sized
LED & MicroLED process equipment
Ohmiker-30
Model Diamond Thermal and Electron Beam Evaporator, high-capacity manufacturing model

Fully automatic with manual override system for 2" to 12" wafer in a compact footprint. The Thermal & Electron Beam Evaporation System is designed for conformal and lift-off deposition process of thin film metal.
Sputter & ICP Equipment
Seker-90P: Optical Coater
Ohmiker-50SL: Sputter
Ohmiker-60B: Evaporator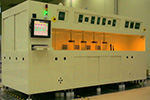 Batch Type Process Equipment
Batch type process for Dry Film strip, Photoresist Strip, Glass Slim/Etch, Wafer Clean, Electroplating ECD.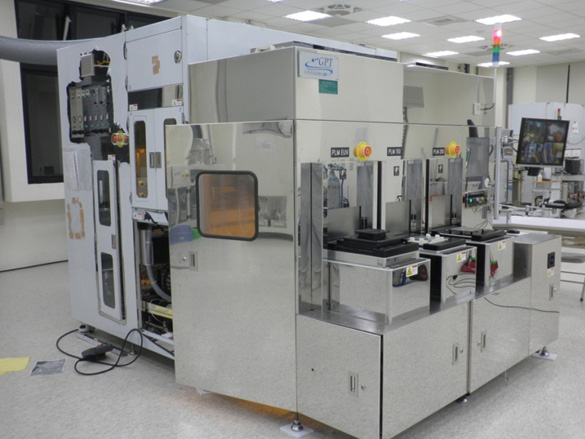 Frontend Wafer Fabrication Process Equipment
1. EUV Mask Clean
2. Prime Wafer Clean
3. Wafer Stress Release Etch
Metrology & Inspection
Wafer surface elemental inspection & measurement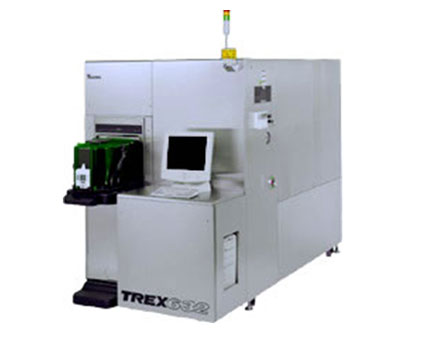 TREX 630
The TREX 630 series is for 200mm or 300mm wafers and may be configured for lab or in-line use. This system's high-uptime, low maintenance configuration have already been selected by a large majority of the 300mm fabs world wide. This series may be configured a number of ways, from a powerful single sealed tube system to a powerful quad-source sealed tube configuration.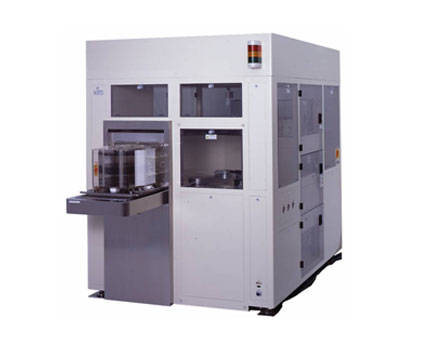 TVD-910
The Technos TVD-910 completely automates the vapor phase decomposition (VPD) prep for wafers. By dissolving the top oxide layer and concentrating the surface, it offers the ultimate in sensitivity for trace metal analysis. This versatile tool can prepare the droplet for analysis by placing it in a vial for inductively coupled mass spectrometry (ICP-MS) or drying the droplet on the surface of the wafer for total reflective X-ray fluorescence (TXRF).
SemDex
The SemDex series comprises semi-automatic & fully automated wafer metrology & inspection systems for:
• Silicon substrate
• Thick film PR
• Thin Film oxide/ nitride.

Containing multiple optical measuring instruments, they are capable of measuring multi-layer thickness, TTV, bow/warp, stress and flatness; TSV depths, roughness, 3D-CD, micro-bump & Laser Groove profile auto analysis.
Manufacturer of high-power inspection microscopes and cameras.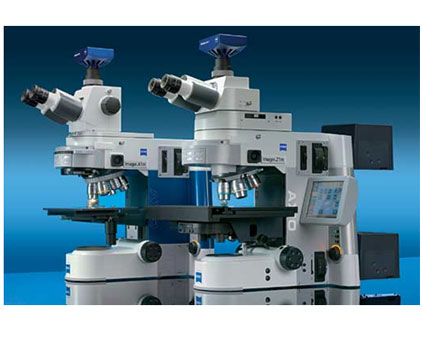 Advanced Optics
The microscope and the advanced optics by Carl Zeiss offer the contrast and resolution needed. Reliable, reproduceable and simple to use in routine and research applications. For Quality Control, Quality Assurance, Industrial Microscopy and for the Development of New Materials.
CMT-SR5000
The CMT-SR5000 is a high precision Four Point Prone system equipped to measure the Sheet Resistance and Resistivity of Silicon Wafer. This system is designed for easy operation by a personal computer with exclusive software, and this software has functions for various data analyses mapping and so on.
QRA & Materialographic Preparation
Precision grinding, lapping and polishing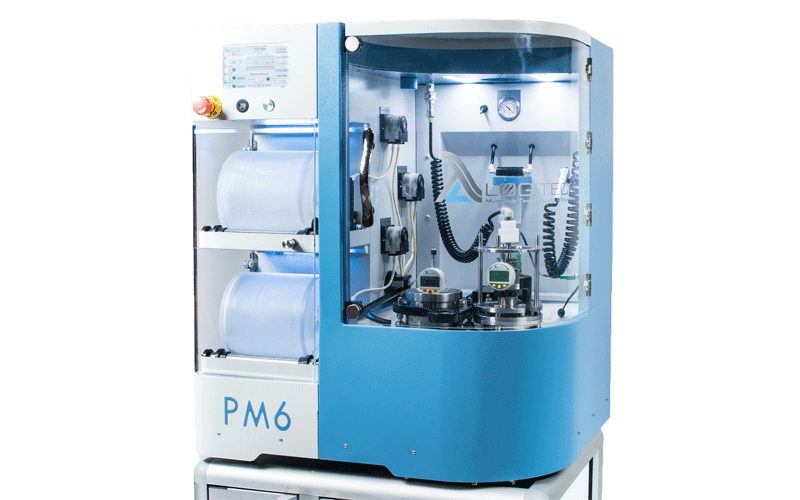 PM6
The PM6 machine is used extensively in the preparation of:
• Geological Thin Sections: i.e. Rock lapping system
• Semiconductor Materials i.e. Polishing silicon wafers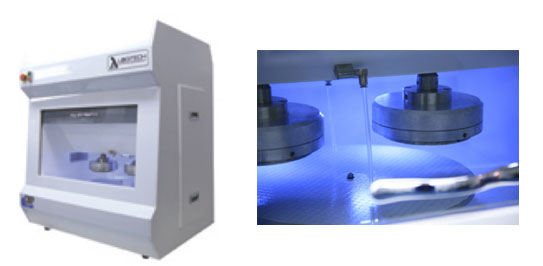 Tribo CMP System
Logitech's CMP system offers nanometer level material removal capabilities on either individual die or wafers up to 200mm diameter.

This system is particularly suitable for the following specific applications:
• Silicon wafer CMP to <1nm Ra
• Global CMP of III-V Compound Semiconductor
• Global CMP of brittle, friable IR material substrates
• Global CMP of Sapphire, Gallium Nitride & Silicon Carbide substrates
• Reclamation of EPI ready substrates
• Final Stage thinning of SOS & SOI wafers to below 20 microns
• Device delayering for reverse engineering of FA applications
Laser Marking & Patterning System
Navigation marks and/or patterns can be made on top of intermediate levels or on the substrate. This important feature adds another dimension to navigation by providing benchmarks for polishing cross-sections.

Applications:
• Circuit Isolation
• SEM, AFM & FIB Navigation
• Hard Disk / Disk Media
• Height Selective Circuit Isolation on Multilayer Integrated Circuits
• LCD repair
• Marking
• Micro Machining
• Probe Stations
• Removal of Passivation from Integrated Circuits
Specialty Chemicals & Consumables
A Taiwan-based manufacturer of specialty materials in metal etch and photoresist strip, Chemleader houses its own R&D capability to engineer new and improved materials to service their customers to resolve and improve process quality in IC fabrication. It serves a leading list of customers in the market in the Asia Pacific region.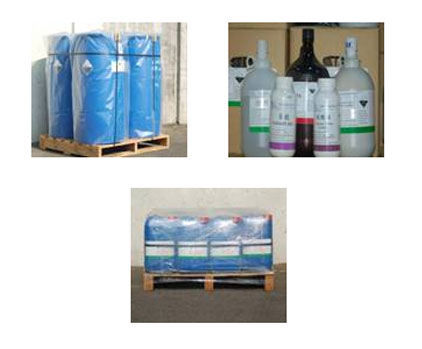 Specialty Materials
• RDL, Wafer Bump Process Specialty Etchants
Ti, TiW, Cu, Au, NiV, Si, Al, Ni, Cr, SiO2, Si3N4, Rework solutions

• Photoresist Strip or Polymer Removal Material
Positive & Negative Photoresist stripper, Thick Liquid and Dry Films stripper

• Gold Plating Solution
Non-cyanide gold solution, Reclaim service

• Photoresist Material
Positive and Negative. Application for FPD, LED and IC Fabrication.

Semiconductor Grade Filtration Solutions
1. Semiconductor grade filtration solution
2. Electronics manufacturing grade filtration solution
3. Medical/pharmaceutical grade filtration solution
4. Food and beverage grade filtration solution
Manufacturer of sample preparation equipment, consumable supplies and accessories for electron microscopy and microanalysis laboratories worldwide.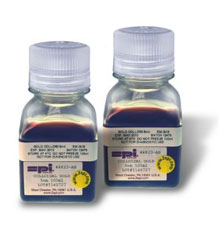 Colloidal Gold
SPI-Mark unconjugated gold colloidal suspensions are of outstanding EM quality.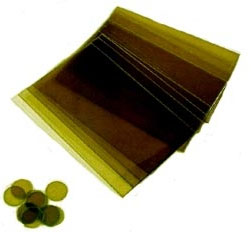 MICA Sheet
The highest quality for thin film deposition, replication and AFM studies.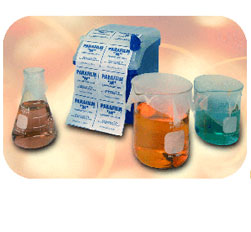 Parafilm(R) M
A unique self-sealing, moldable and flexible film for numerous uses in the typical laboratory, including the electron microscope laboratory.
Software
Yield Improvement Software & Consulting Company
Advanced Yield Enhancement Data Analysis Software
Specializing in
– EDA: Engineering Data Analysis
– SPC: Statistic Process Control
– EEAS: Equipment Engineering Analysis System
– DOE: Design of Experiments
– MIAS(Big Data): Manufacturing Intelligence Analysis System solutions applied for IC, FPD, Solar and other high tech industries.

• Accumulated 100+ successful stories among China and Taiwan high tech industries.
• TYNE is the leading brands of Big Data Analysis software!
UTI Stepper Parts & Equipment Repair and Exchange
Supports customer in refurbished UT stepper equipment, parts and contract service. Offers a range of specialty materials like Silicon Wafers, Targets/Crucibles and Integrate Small Systems for the semiconductor market.

• For model 990, 1000, 1100, 1500, 1700, 1900 Ultratech steppers
• Available sizes: 3", 4", 5", 6" for round substrates
• Fully refurbished and operational
• Demonstration can be conducted in our facility in Rocklin, Ca.